Check out our new LIVE CHAT features!
Check out our brand new LIVE CHAT software!
Keeping up with the latest trends is an integral part of any software specialist's work and Envision is always working on making our client's the happiest by implementing those latest trends. We wanted to make it easier and quicker for you to get the answers you need from any department of Envision.
How to get started chatting:
To start chatting, simply press the chat icon in the upper top right menu to show or hide your chat.

A chat window will appear and you will be able to view exactly who is online and available to chat within the active time. Simply type your question and click send.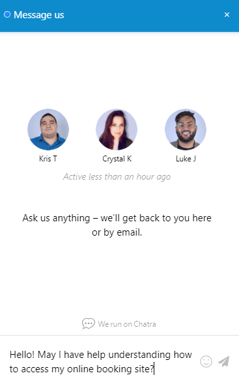 After submitting your question, the chat will ask you who you wish to chat with: Support or Billing. Simply click the department you are wanting to speak with.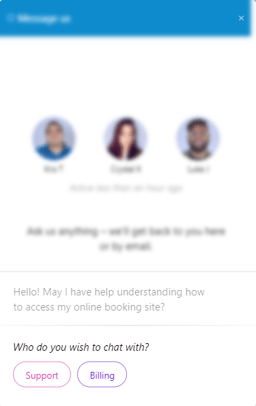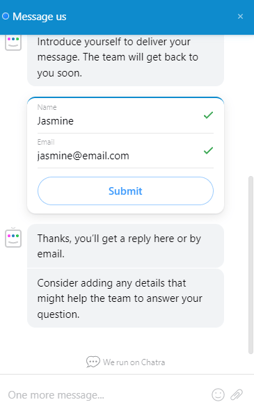 After you submit you question you enter your name and email so we know who we can get your account details pulled up on our side. This helps us assist you even faster! Within a few minutes you will be answered by a specialist in the department you selected.
🆕 What's New?
Screen Sharing
Our new chat system allows you to quickly chat one-on-one with one of our support agents and even share your screen directly from the chat. Sharing your screen can help us get to a solution by seeing exactly what you are needing help with.
Hide/Enable chat window or chat bubble
To enable the chat, click the chat icon in the upper top right menu.

Once you are done chatting you may hide the entire chat by clicking the chat icon in the upper top right menu of your Envision Cloud.

Or you may just hide the window and keep the chat bubble at the bottom of your screen by clicking the top blue bar that reads "Message Us" or click the X button:

Don't see the LIVE CHAT window when you click on the CHAT icon? No worries! Some popup/ad blockers will prohibit you from seeing the window that pops up in order for us to chat with you. Just disable your popup/ad blockers and refresh your page.