API Username & Password
How to find your API username and password.
Interested in using our API Integration? Go HERE for more info.
Don't know where to find your API username and password? No worries, we got you covered!
STEP ONE
Go to Manage Account in the top right menu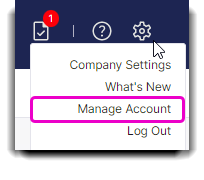 If you do not see this option you can get to it by going to the login page here: https://login.envisiongo.com/
Enter your username and password, select 🔵Manage Envision Subscription, then click Log In.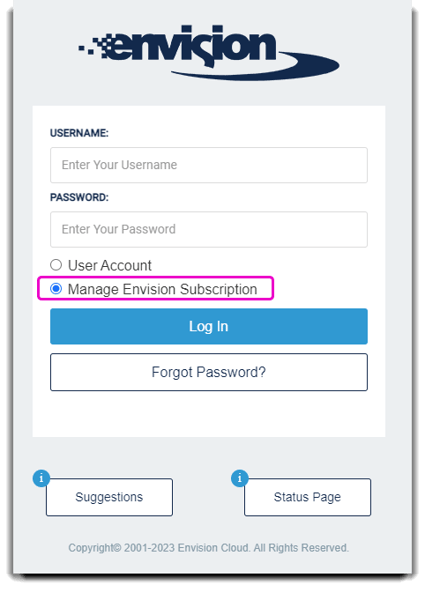 STEP TWO
Click on API Access Information. You will find you username and password there.

The API Key that is sent to you in the email from dev@ennoview.com along with the API Username and Password needs to be sent to your development partner (REACH, Vish, or an independent developer).