Appointment Audit Log
How to access the Appointment Audit Log
View Audit Log
Right-clicking over a blank time slot on the calendar offers the option to view an audit of appointments. This log can show you bookings, changes, and cancellations.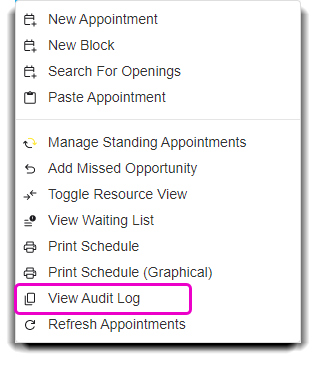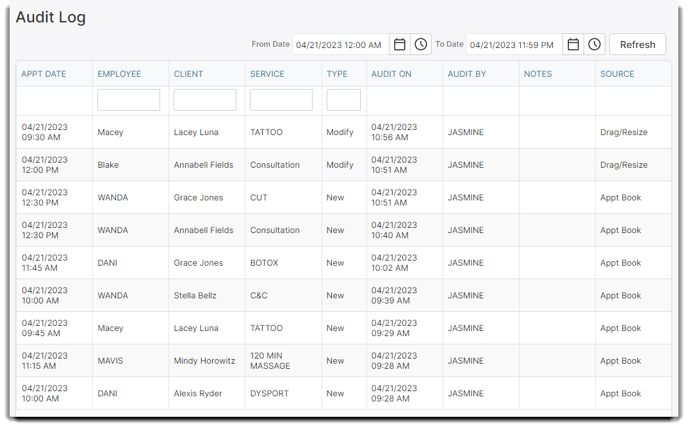 From Date / To Date
The "From Date" and "To Date" calendars allow you to select a specific date range of audit information to display. Selecting a date range will allow you to narrow your search for information.
Audit Tab for Existing Appointments
After an appointment has been created, the Audit tab will appear at the top of the Edit Appointment window.
When selected this screen will display who created or made changes to the appointment, when they were made, and the type of audit. This tab can make it easier to track changes that happen to appointments.