Client Record - Notes
How to add a permanent Note to a Client Record
Client Notes are a great to use if you must store permanent information about a Client. These Notes will stay on file unless manually deleted.
You can add, edit, and remove Client Notes through the Notes tab in the Client's Record.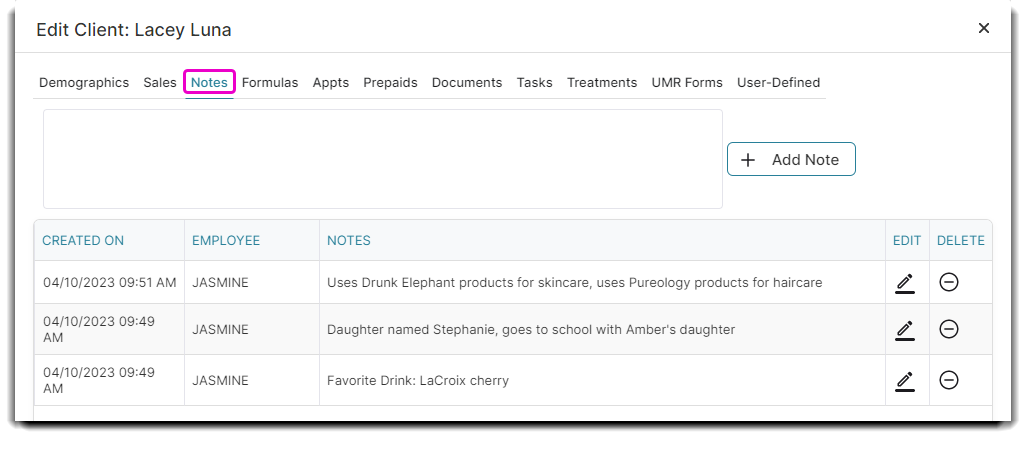 You can also find them in the Notes tab in the Edit Appointment window.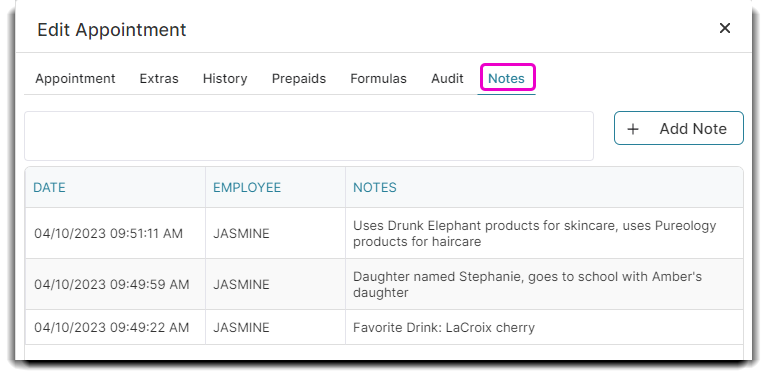 If you have the Ultimate Edition of Envision Cloud, Client Notes are made even easier! Ultimate users can create Client Notes through their Client Notes menu option. To access, hover over Clients in the main tool bar and select Client Notes.
Clients > Client Notes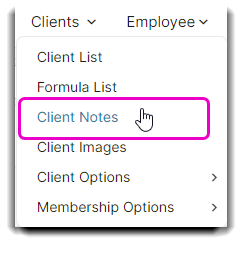 Quickly view, add, or edit Notes when you select a Client's name from the dropdown!
The Client Notes menu feature is available in the Ultimate edition of the Envision Cloud program. To upgrade, please contact our Sales Team at 800.231.9445 or sales@ennoview.com.