Favorite Reports
How to access and edit your Favorite Reports
Favorite Reports
The 'Favorite Reports' tab gives the ability to add any report(s) for easier access. Favorite the Reports, well, that are your favorites! Make it easy on yourself to find the reports you use the most by clicking the plus sign on the star in the right corner of any report. You can add or delete any reports you'd like. The reports you favorite will show up under the Favorite Reports tab.
Reports > Favorite Reports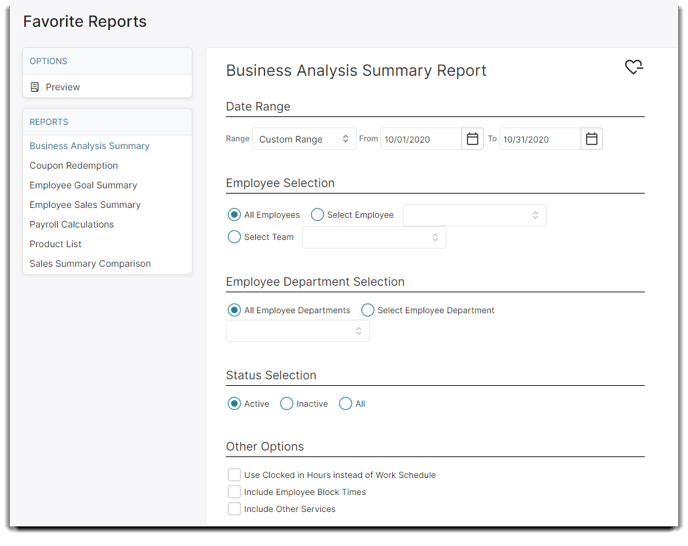 Add a Report
On each report, you'll see the star with a black plus sign. Click the plus sign and you'll see the Report in the Favorite Reports tab.

Delete a Report
On Reports that you have already Favorited, you can Delete it as well. Once you've Favorited a Report, there will be a heart symbol with a subtract sign overtop. To delete a Report from the Favorite Reports, click the subtract sign.