How Do I Clear Cache and Cookies on Android?
Step by step how to clear your cache and cookies on an android phone
Step 1.
Click Google Chrome Application to launch the app.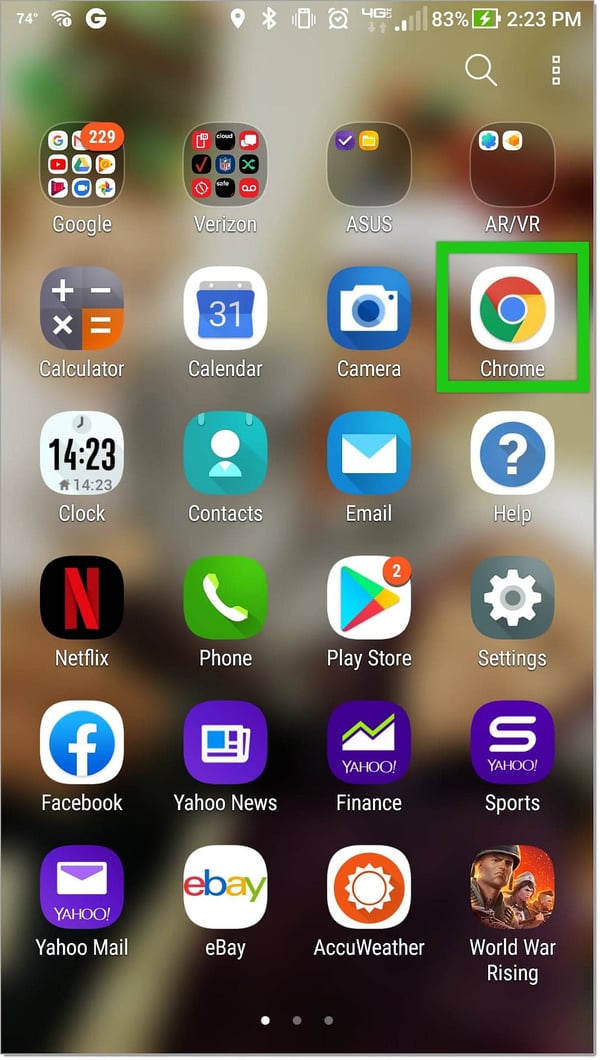 Step 2.
Click the 3 dots in the corner of the screen.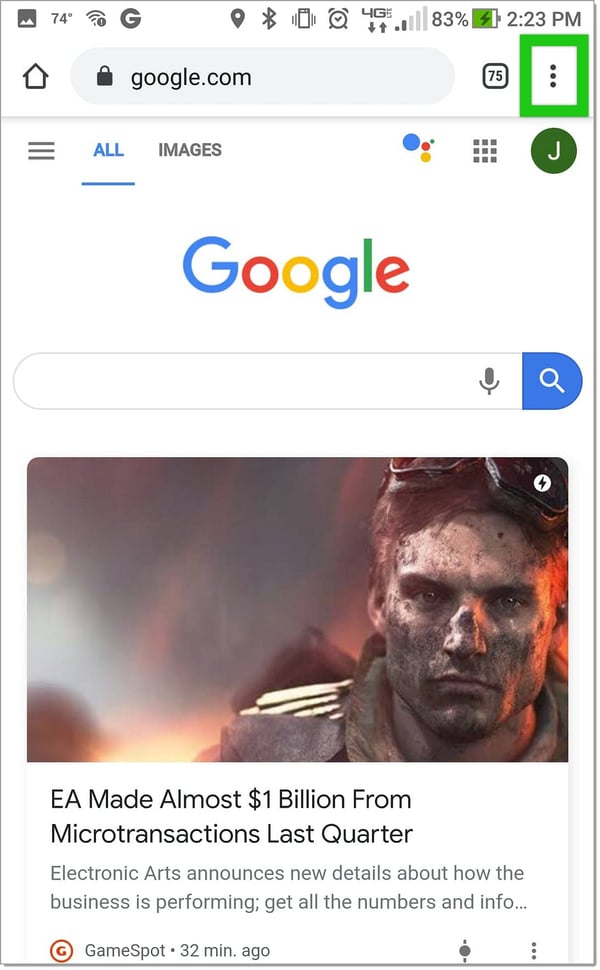 Step 3.
Click History.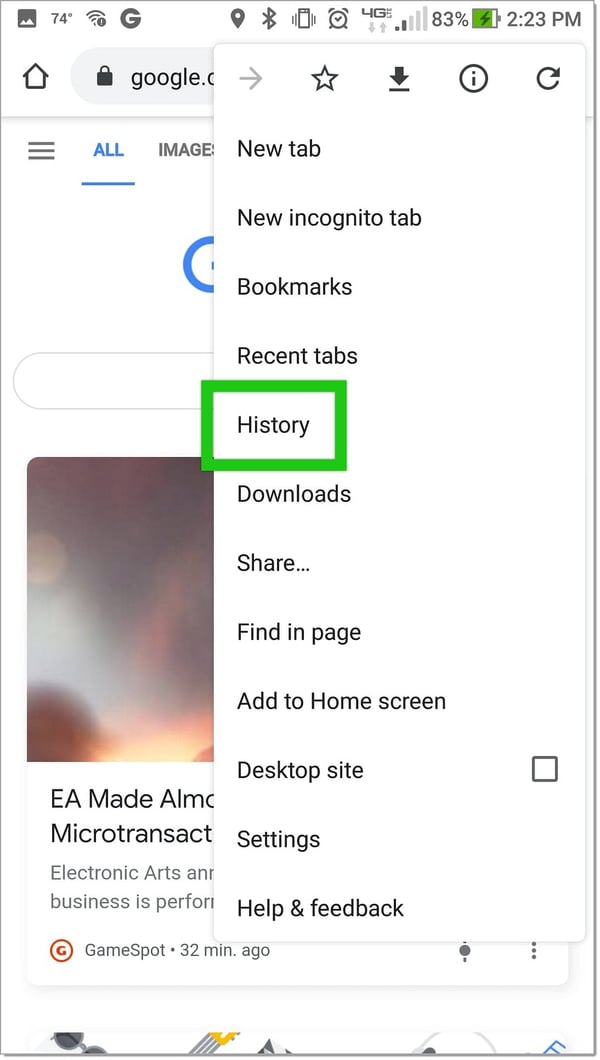 Step 4.
Click Clear Browsing Data.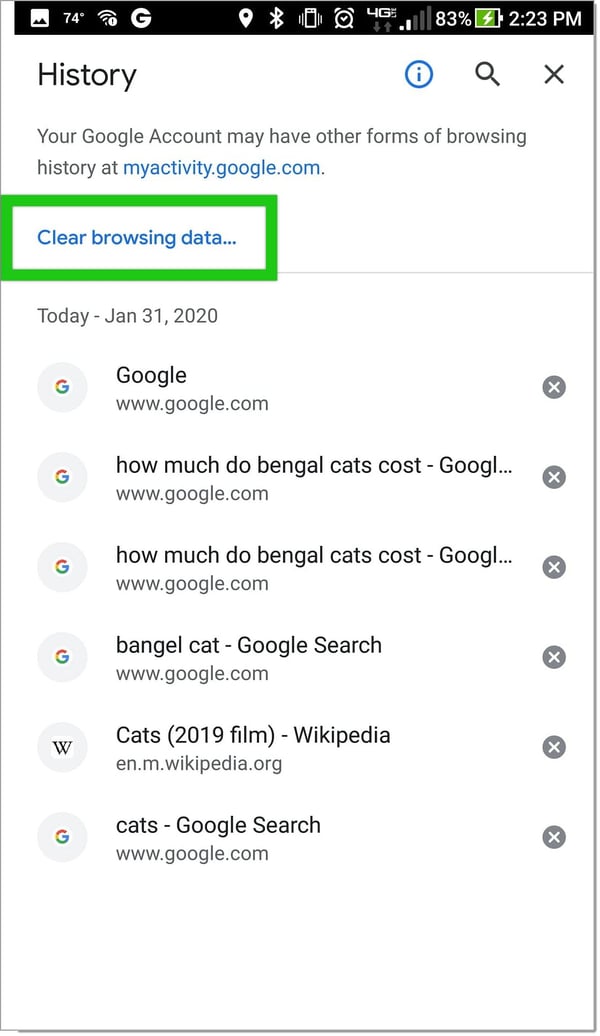 Step 5.
Check "Cookies and Site Data" and check "Cached Images and Files" to clear both cache and cookies.
Then click "Clear Data" at the bottom.