Ways you can contact support based on your Edition
Our trained technical support professionals are here to help!
Each edition of Envision Cloud have ways to connect with our support staff. Here are the different ways depending on your edition:
📨Email Us
There are two ways to email us, through Envision Cloud or through your email provider.
#1 Open a Ticket through Envision Cloud:
All editions of Envision Cloud have access to email support. For your convenience, you don't even have to leave your Envision Cloud to contact our technical support team!
Let's learn how to open a Support Ticket in Envision Cloud:
1. Hover over Help in the upper right corner. Select Open Support Ticket from the dropdown.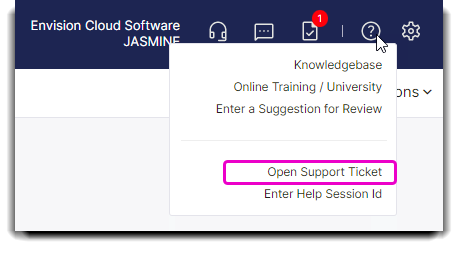 2. A box will then pop up on your screen. Here you will enter your email in the Your Email field. In the Your Question/Issue field you can describe the issues you're facing or enter questions you may have.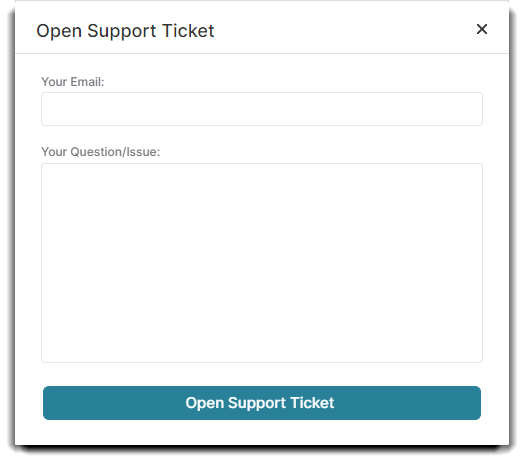 3. By clicking Open Support Ticket, a Support Ticket is created, and a member of our technical support team will reach out to you via the email provided, as soon as possible!
#2 Email Us through your email provider
You can email us through any email prover you have. Just send your questions to support@envisiongo.com and a member of our technical support team will reach out to you via the email provided, as soon as possible!
👨‍💻Chat Us
If you have purchased the Preferred or Ultimate Edition of Envision Cloud you have access to our support via chat! This is a quick and easy way to get quick answers!
Step 1: To begin the chat, click on the chat icon at the top of your Envision Cloud.

Step 2: A window will appear so you may type in your question. A customer support representative will respond back to you.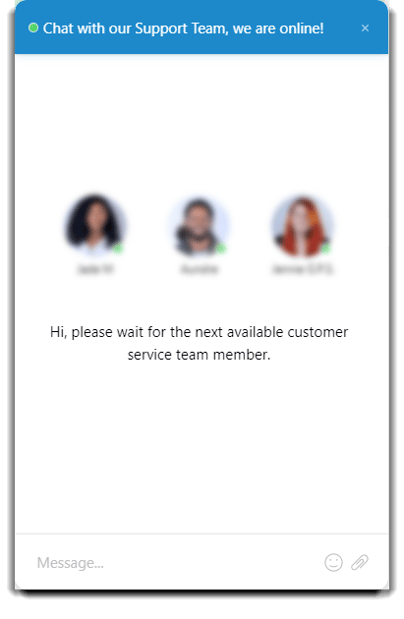 📞Call Us
Calling support directly is a feature for Ultimate Edition Envision Cloud users.
Dial 407.253.0913
Press #1 for Support
If your phone number that you are dialing from is not in the system, it will redirect you.
☎️Add your number in Envision Cloud
Go to your Company Settings, then click on the Support tab. Click the Add Phone Number button. Once your number is added we will then be able to recognize you as an Ultimate Edition user and will put you directly through to one of our support agents next time you call.