How Do I Log In to Subscription Management & Manage Add-Ons?
How to log into and manage your subscription
From the Subscription Management Page, you can manage users, update billing info, view billing info, update settings, manage SMS, and sign up for add-on services! There are two ways to reach the Subscription Management Page. It can be reached from the Envision Cloud login screen by selecting the Manage Envision Subscription option before logging in.
You will have to have access to change/view these settings.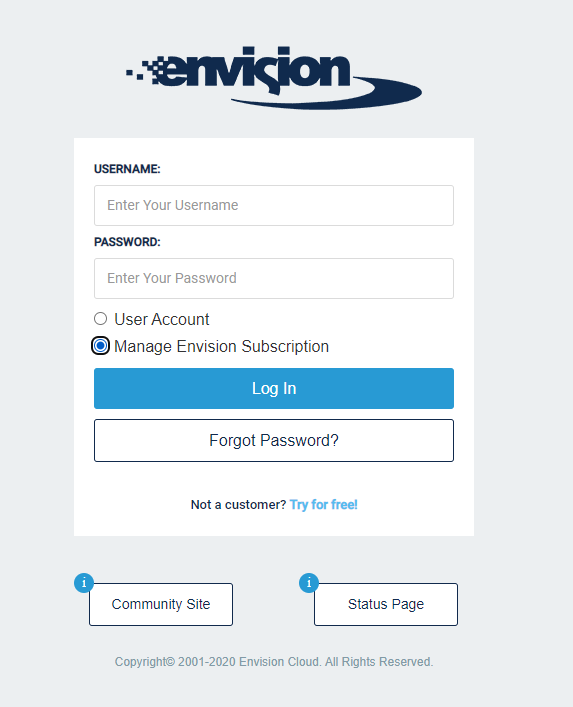 You can also select Manage Account from the gear menu icon in the upper right corner.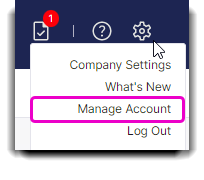 You will then be taken to the Subscription Management page. There will be a heading that reads Additional Services. Under that select Signup for add on services to manage add-ons!

The Sign up for add on services screen will display a variety of options that can be added to your Envision Cloud subscription to best fit your business's needs.