How to import or add services to the service list
The Service List is home to all of the services that your business offers. Setting up your Service List plays a critical role in your software, as you will use theses items in the sales register, the appointment calendar, online booking, and in your reports!
💆 How to Add Services Using the General Service Importer
First things first, if you are coming from another software, you may have a list of items that you want to bring into the Envision program. If you do, please contact our Sales Department at Sales Department at 800-231-9445 if you wish to provide lists of information.
If you want to enter a generic list of services, you may use the General Service Importer tool.
Access this tool by hovering over the Menu gear in the upper right of the screen, then choosing Company Settings. Select the General Options tab, then the General Service Importer button.

💇 How to Manually Add Services
To access the Service List, hover over Inventory, then click on Service List from the dropdown menu.
Inventory > Service List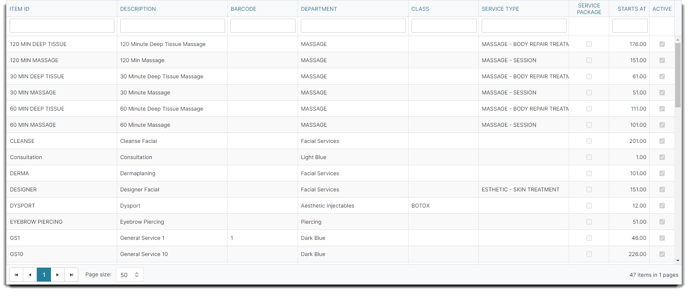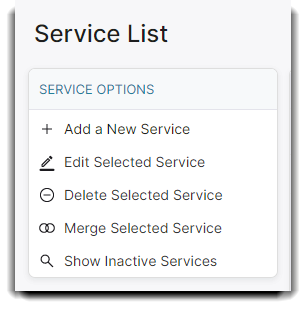 To add a new service item, click the Add a New Service button, and proceed to fill out all of the empty fields, and make sure to click Save when you are finished!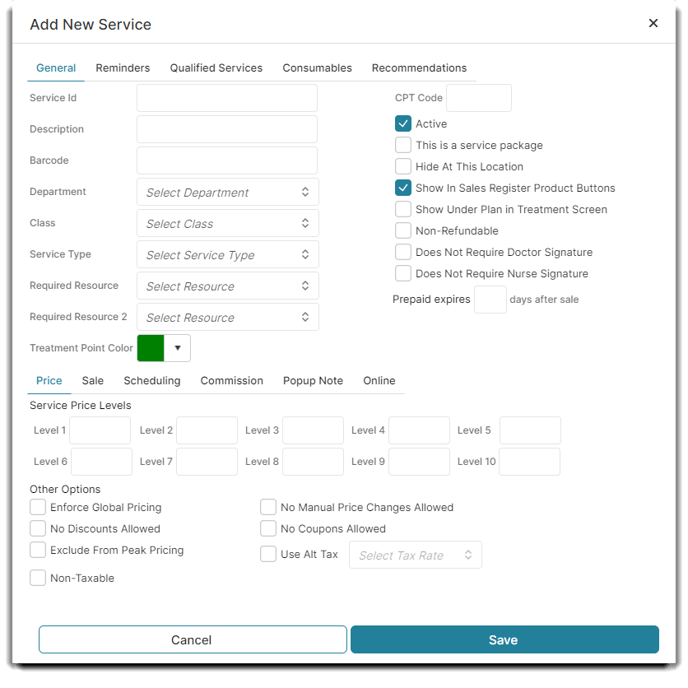 If any of the drop-down menus are blank, the lists will need to be created in order to choose the correct option here. Please see the Inventory Department List, Class List, Service Types and Resource List for more information.