An overview of what can be done on the subscription management page.
In order to manage your Envision account or subscription, you must have a master login or permissions to manage account/subscriptions. Learn more about master logins HERE.
How to get to your Subscription Management Page:
Go to https://login.envisiongo.com/ and make sure to tick the circle option for Manage Envision Subscription to login with your master username and master password. Change Master Login Credentials.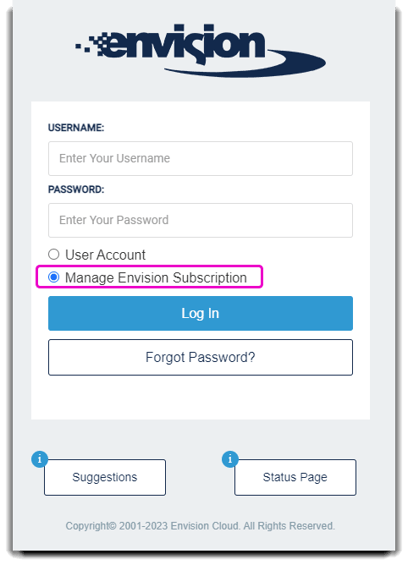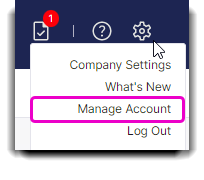 Another way to get to your manage subscription page is by logging in as a user account. If you have Manage Account access, you will see the manage account option under the menu in the top right.
You can give any user access by going to the Manage users, passwords, security levels option under the User Logins section of your Subscription Management page and click the option ☑️Allow this user to manage account/subscription changes when adding or editing a user.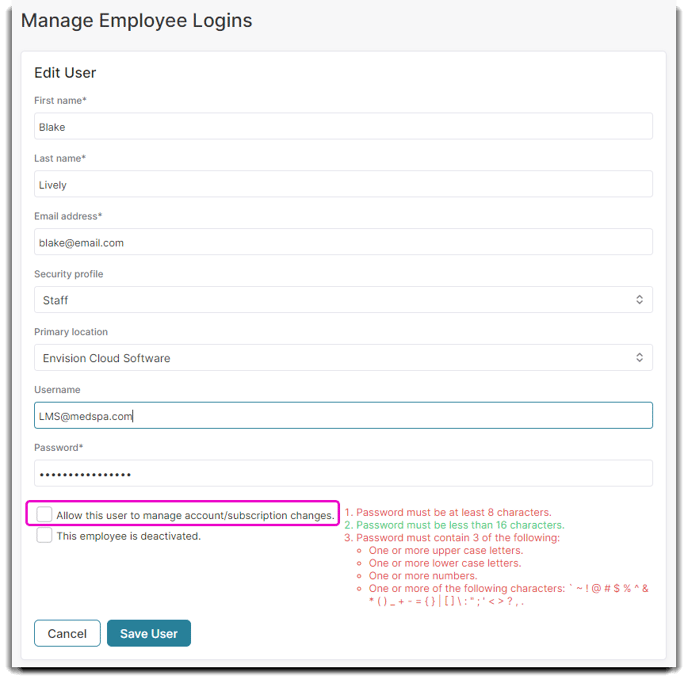 What can I do in my Subscription Management Page:
This is a page where you can manage the most important features on your account. You can:
See how many users have been set up
Manage users and their passwords, security levels and login credentials.
View your next billing date and bill total
Update your billing information
View your prior billing history
Cancel your subscription
Update the owners contact info
Add phone numbers for support
Update master login credentials
Signup for add on services such as:


AMP Marketing
Online University
WooCommerce
Surveys
SalonVision
Online Patient Portal
Quickbooks
Online Gift Cards
MyDash Client App
Integrated CC Processing
Update My Records (eForms)

Sign up for paid SMS
View SMS terms and billing history
Update SMS CC info