Learn how to add a surgery to the Surgery List
The Treatment Screen is available with AestheticNow. To upgrade your account, please contact our Sales Team at 321.307.9099 or sales@aestheticnow.com.
The Surgery List is where you can input surgeries for your patient's medical history (PMHx) tab in their Treatment Record. 🩺
⚕️ How to Add Surgeries to the Surgery List
To open the Surgery List, hover over Medical on the menu bar, hover over Medical Options, and click on the Surgery List.
Medical > Medical Options > Surgery List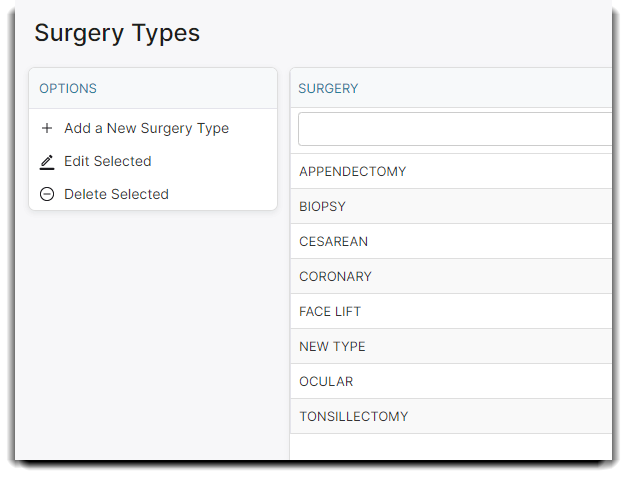 Click the Add a New Surgery Type button under Options to add the title of the surgery.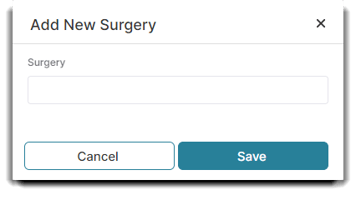 Click Save✔️ when you are finished.
The surgeries in this list will appear under the PMHx tab in your patient's Treatment Record.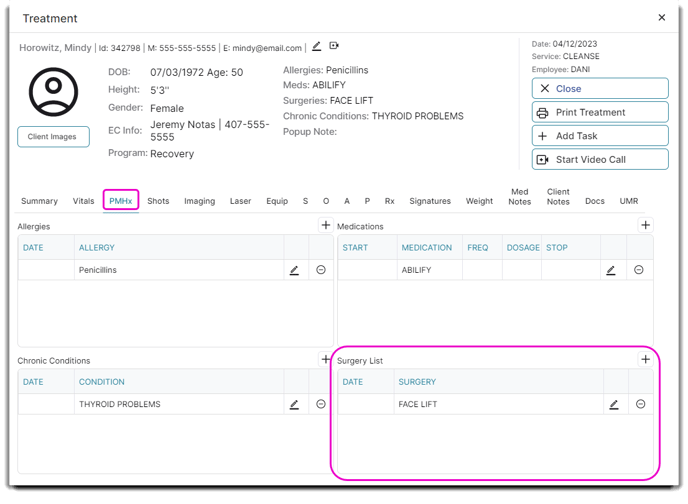 To add a surgery to their patient history, click the (+) plus symbol next to Surgery List and select the surgery dropdown from the popup window.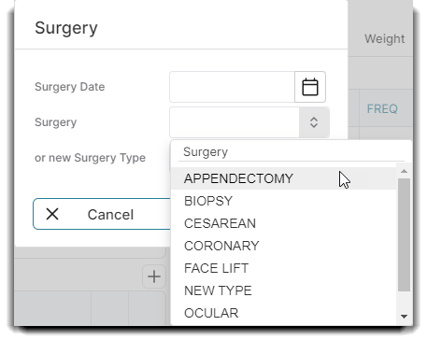 Click Save✔️ when you are finished and you are good to go! 🎉
💡 Helpful Tip: You can also add new surgeries via this screen! Just type the surgery name in the "or new Surgery Type" field and click Save. This surgery will then automatically be added to the Surgery List.