Treatment Program List
What are treatment programs?
The treatment program list is available with AestheticNow. To upgrade your account, please contact our Sales Team at 321.307.9099 or sales@aestheticnow.com.
Treatment programs are used to be able to track the efficacy of weight loss programs for clients. Treatment programs are assigned to clients on the client profile, and the results per program are shown on the treatment screen.
Medical > Medical Options > Treatment Programs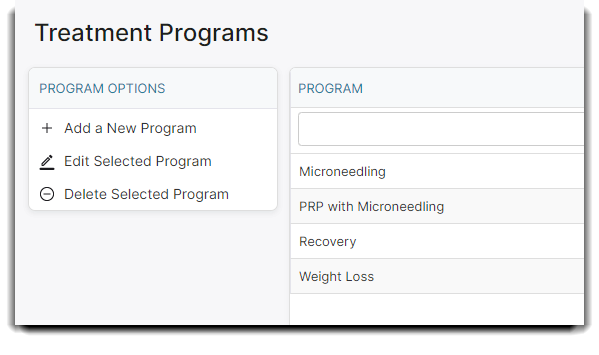 You can create, edit or delete treatment programs to help organize clients into your specific treatment programs. These programs will be identified directly on the Treatment screen for each client.