How to create a Performance Plan to display on the Performance Monitor Dashboard.
The Performance Plan and Performance Monitor are available in the Ultimate edition of Envision Cloud. To upgrade, please contact our Sales Team at 800.231.9445 or sales@ennoview.com.
Create a Performance Plan based on metric expectations for your staff. Once entered, these metrics apply to each employee assigned to a plan and can be viewed on the Performance Monitor Dashboard. The Performance Monitor Dashboard serves as a real-time leadership board for your team.
You can start creating Performance Plans by going to the Employee Tab > Employee Options > Performance Plan.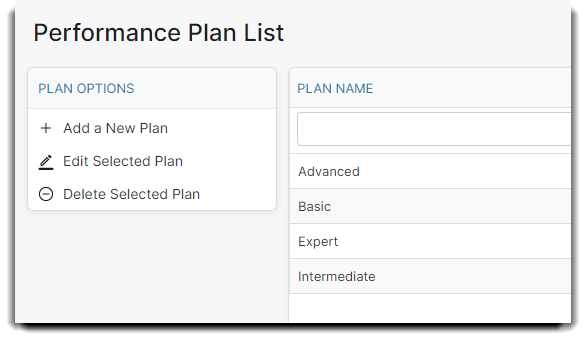 The Plan List will display all the plans you have created. You can create multiple plans for different levels of performance, employees, and monitoring.
Add a New Plan
Assign points to each metric.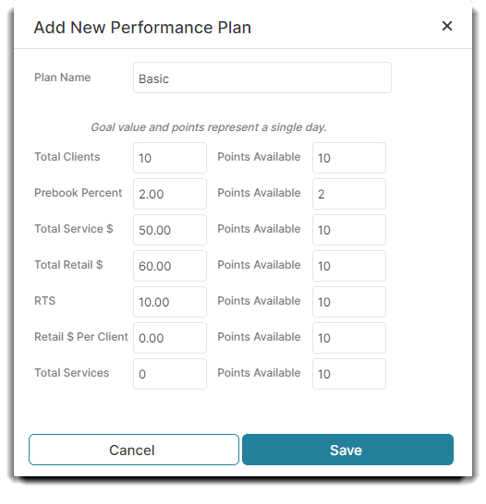 Once you have created a performance plan you will need to assign the plan to an employee on their employee profile. There will be a drop-down menu with all the plans and you can choose/change/edit an employee's plan as necessary.