Pet Options - Pet Attributes
How to use the Pet Attributes tab
Pet Options are available with the Paws version of Envision Cloud.
The Pet Attributes List is where any specific pet attributes regarding behavior or health can be added. These attributes work to help service providers create the best experience for both the pet and the owner and can be added to the Pet Record. Attributes are completely customizable to your company and what attributes you come across most often.
Client > Pet Options > Pet Attributes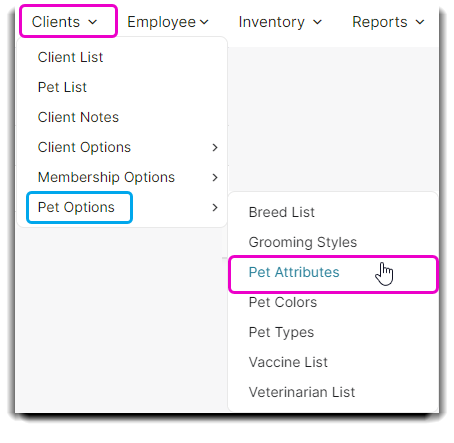 Below is what the Pet Attributes list will look like. Feel free to customize it as best for your business.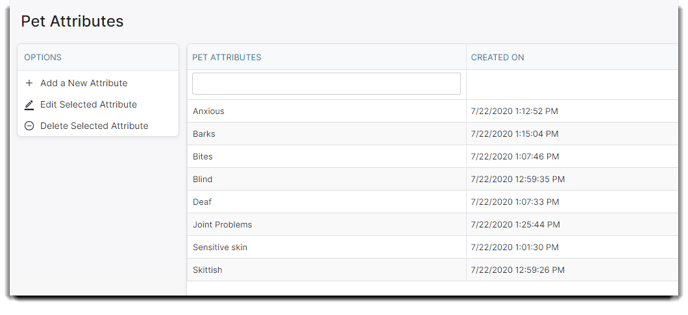 From this screen, you will be able to add, edit or delete an attribute. The options to do so are on the left hand side of the list.