How to refund memberships beyond the initial billing cycle
If you need to process a refund for membership cycles billed after their first membership payment, you must create a new sales transaction and refund it manually.
For example:
Client Luke Bellz forgot to cancel his membership and was still paying his subscription without receiving services for 3 months. Instead of recalling the ticket from your ticket history, you would need to open the Sales Register and start a new transaction to manually refund the total price of 3 months of membership.
Automatic payments do not store in you Ticket History because they were not purchased through the Sales Register. Only the first payment's ticket will appear in Ticket History because the first membership payment was manually processed through the Sales Register.
How to Process a Membership Refund
Before you begin, you must create a Membership Refund retail item in order to create your refund. We also highly recommend using the INHOUSE employee account when you process the transaction in the POS for reporting purposes.
For this example, we labeled the new retail item as Membership Refund.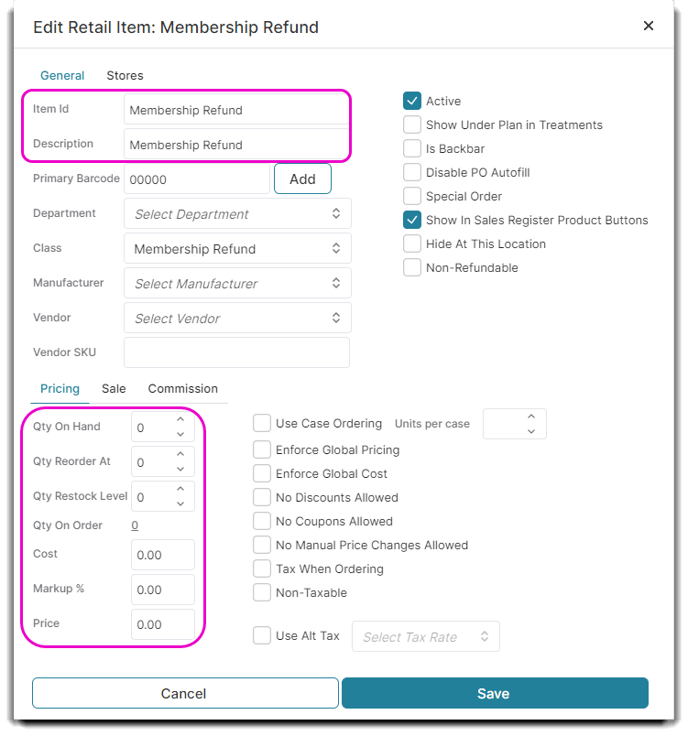 Leave all values at 0, you will edit the refund amount in the Sales Register.
Once you've created the Membership Refund item, you can start a new transaction in the Sales Register.
Select the Client from the dropdown menu on the right.
To the left, select the INHOUSE employee and add the Membership Refund item to your Ticket.

It should now look like the following:

Next, click on the pencil in the Membership Refund item line to edit the price.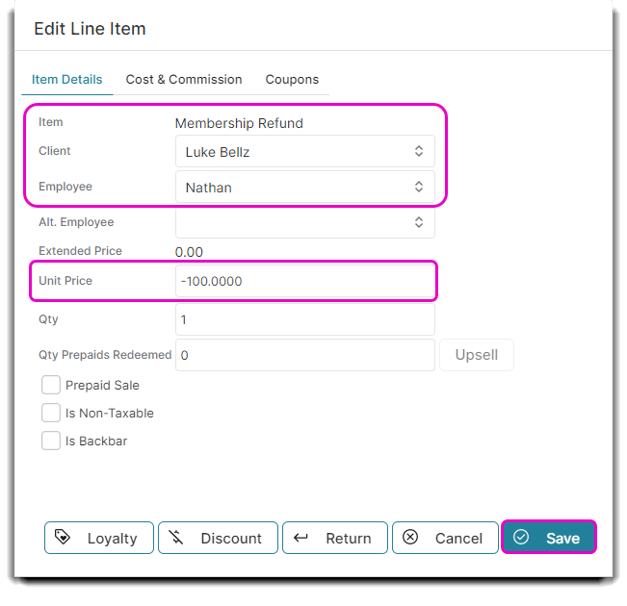 Make sure the information in the Edit Line Item window is correct and add your total refund in the Unit Price field. Make sure you make the price negative and click Save.
The Membership Refund line item price will now reflect in the Sales Register.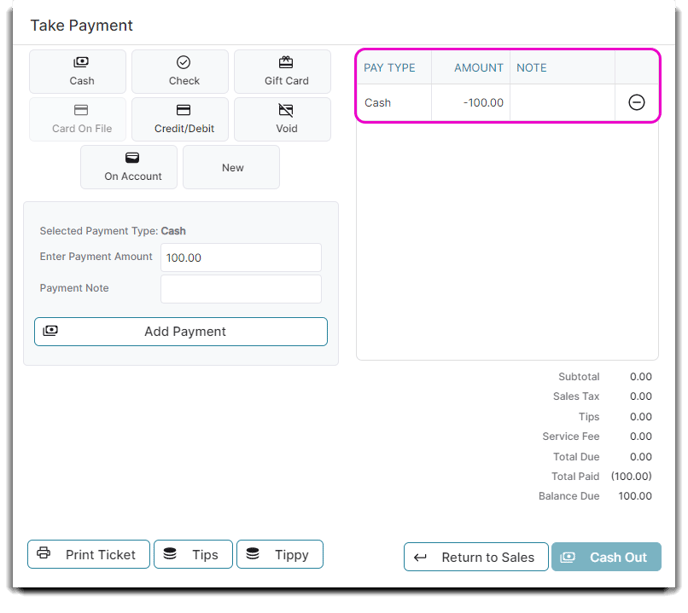 Continue through the payment screen as if you were processing a regular sale or refund and click Cash Out.
You will be able to view and recall this refund transaction in your Ticket History.
You can also view these refunds by filtering by the INHOUSE employee in your reports: