Resources
How to create resources to organize specific assets and allocate them to appointments
Setup Resources
Resources are rooms, stations, or equipment that need to be available for scheduling appointments. It is best to setup your resources if they are shared between employees and you need to track availability of these resources when scheduling appointments. You will need to enter every single room, station, or piece of equipment that is shared and that must be available for booking an appointment. Once you have created your Resources, you will need to assign them to Resource Groups.
Schedule > Schedule Options > Setup Resources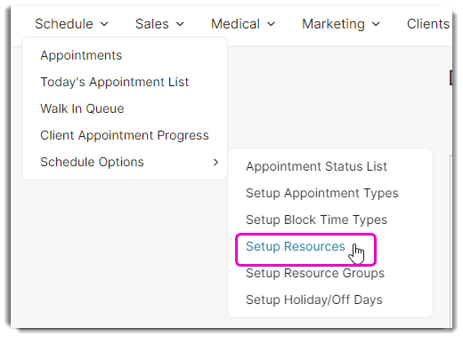 Once selected, you will see the Resource List. You can add, edit and delete resources in this list.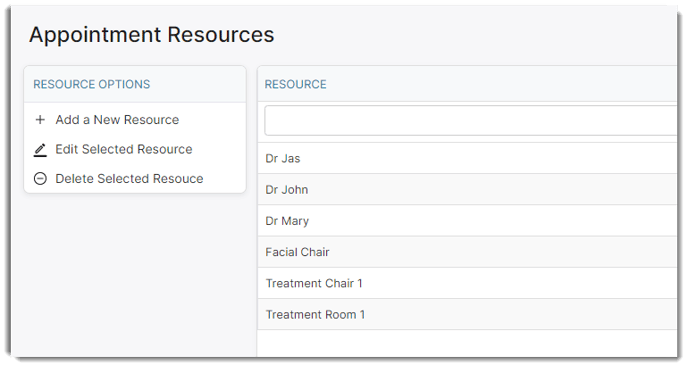 To set up your resource, select Add a New Resource and type in the title of your resource. Common options include treatment rooms, massage rooms, treatment chairs or specific machines/equipment. Be sure to click Save.