How to add and edit new Service Types
Service Types can be used to categorize your services and are used for reports and when tracking goals for employees.
Enhanced Goals Tracking is available in the Preferred & Ultimate editions of the Envision Cloud program. To upgrade, please contact our Sales Team at 800.231.9445 or sales@ennoview.com.
To enter the Service Types List, hover over Inventory in the Tool Bar of Envision Cloud, hover over Inventory Options, and select Service Types from the drop-down menu.
Inventory > Inventory Options > Service Types
From this screen, you can add custom service types, edit existing service types, or delete service types.
If you choose to delete a service type that has services assigned, the services will no longer show a type and will no longer count towards goals.
Add a New Type / Edit Selected Type
Selecting to add or edit a type will allow for creation or change of the type name.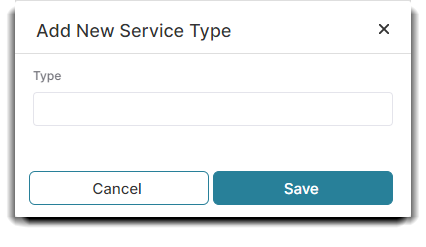 Import Generic Types
Selecting to import generic service types will add default types to your list. You may add the generic types by selecting to import generic types in the options box to the left. Once selected, the types will automatically add to your service type list.