An overview of the SMS log button in the top right of Envision Cloud
Two-way SMS text messaging is available as an add-on to Envision Cloud. To add this feature to your account go to Manage Account > Sign up for SMS Messaging.
The SMS text messaging screen can be accessed by selecting the SMS Button in the upper right of Envision Cloud.

This screen will show the confirmation messages sent to and received from clients via SMS (text message). Selecting a line item will highlight it and display the message in the field at the bottom of the window. You must be signed up for SMS to have access to this screen.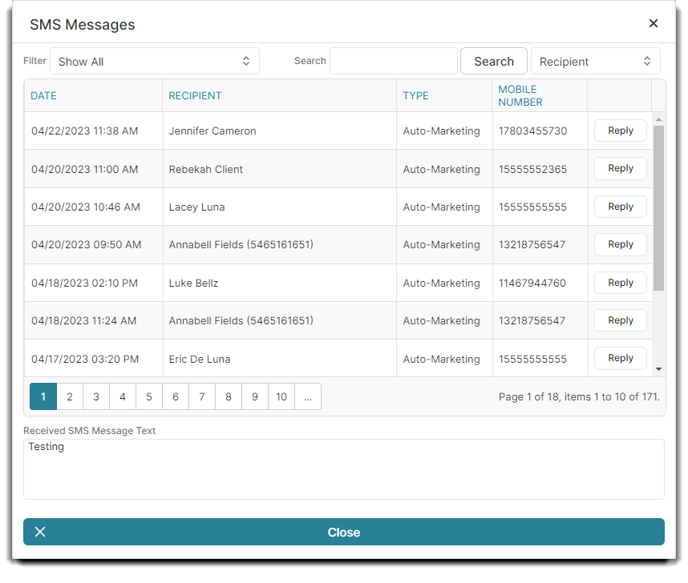 Please note:
The program allows up to 300 characters in a text message.
🆘 Any text messages over 150 characters will send as 2 messages.
Using merge fields may change the character count.
ℹ️ Shorted or tiny urls will be marked as spam by the SMS Carrier System. Your clients will not receive the message if it includes a shorted or tiny url.
If you do not have two-way text messaging enabled for your account, you will see a notification that you cannot access this feature.