Treatment Screen - Med Notes Tab
How to add additional notes in the treatment screen
The treatment screen is available with AestheticNow. To upgrade your account, please contact our Sales Team at 321.307.9099 or sales@aestheticnow.com.
The Med Notes tab allows entry of additional notes about the treatment. These notes are solely for this treatment.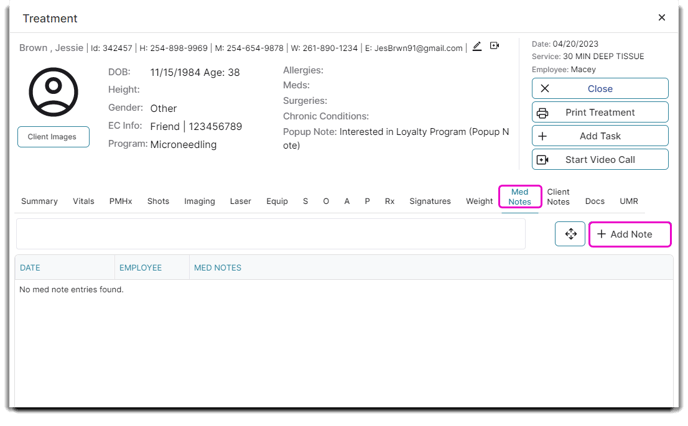 To create a note, enter the text in the box, and click the Add Note button. The date and ID of the employee entering the note will be automatically added.